Hong Kong is turning greener step by step. An impressive mixed-use building, called 11 SKIES, is built at a perfect location directly next to the Hong Kong International Airport. It is the largest one-stop retail and commercial complex in Hong Kong – offering more than 800 shops, including restaurants, entertainment, wellness and asset management all under one roof. This centrepiece is part of the development of the SkyCity project. The building is wrapped in green with a gigantic SemperGreenwall. The total area of the living wall spans about 4,400 m2 (47,361 sq. ft). This makes it Hong Kong's largest green facade project!
Lead8 architects' innovative design for 11 SKIES has already won The ICONIC Award for Innovative Architecture 2022, the Silver Award in Architecture at the Hong Kong Design Awards 2022 and is a 5-Star Winner of the Best Mixed Use Development Award at the Asia Pacific Property Awards. This shows that the project, developed by  New World Development and operated by K11 Group, is an extraordinary one.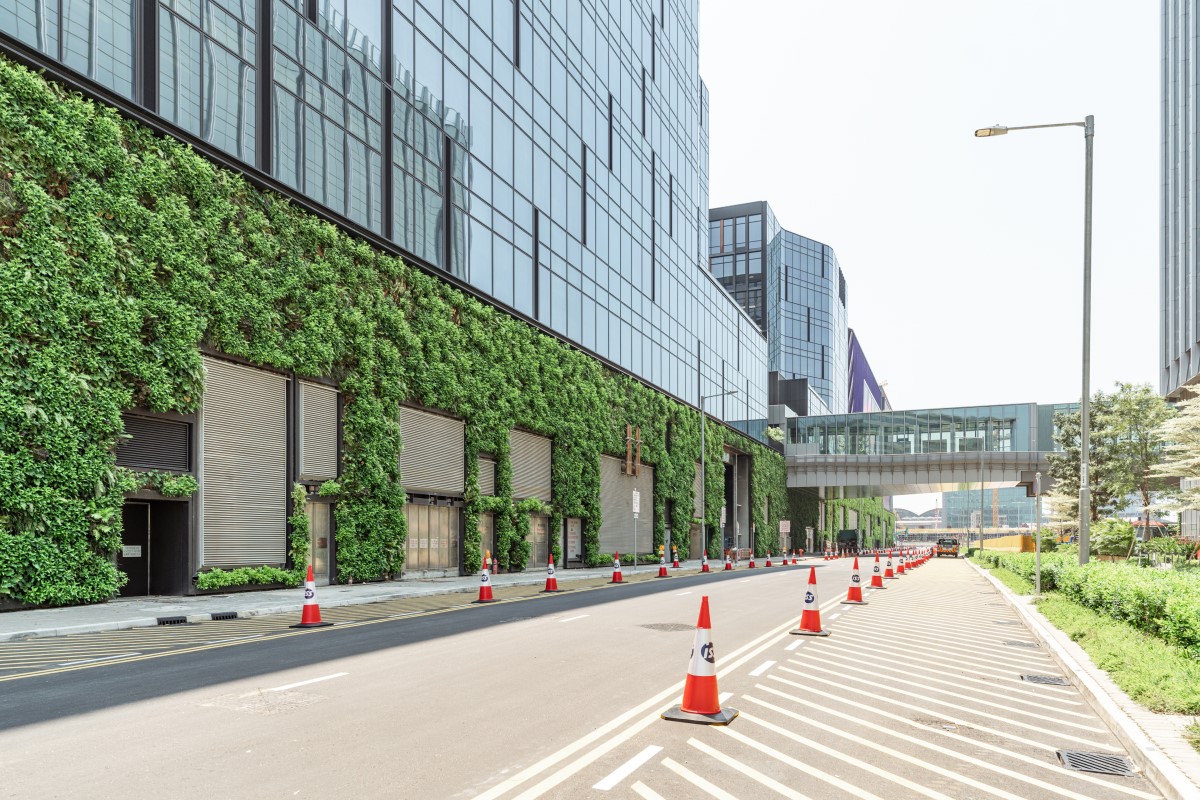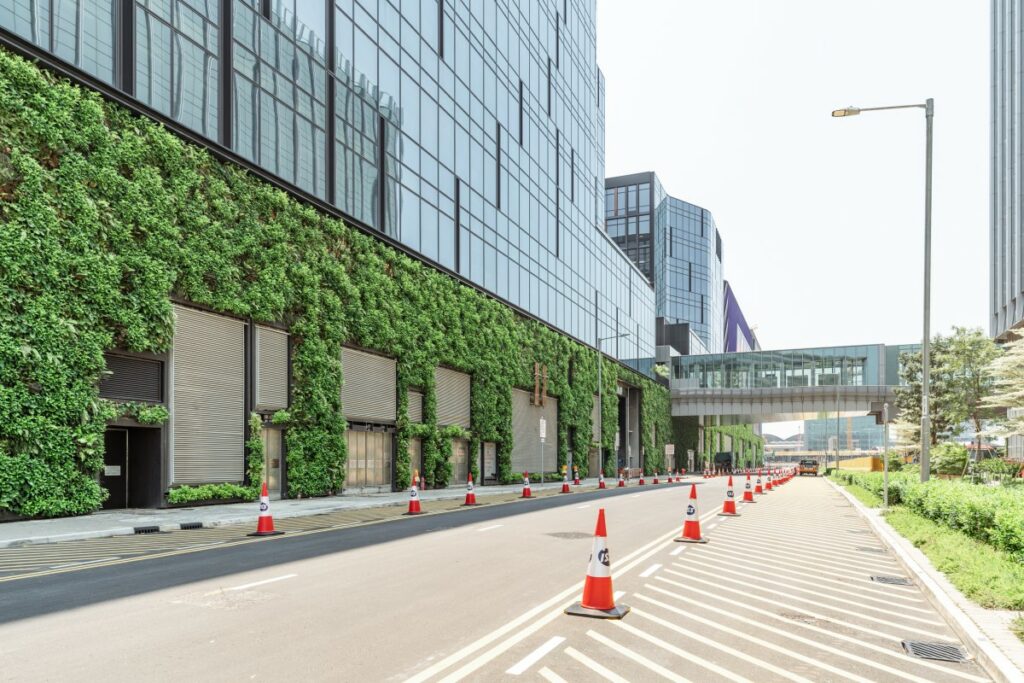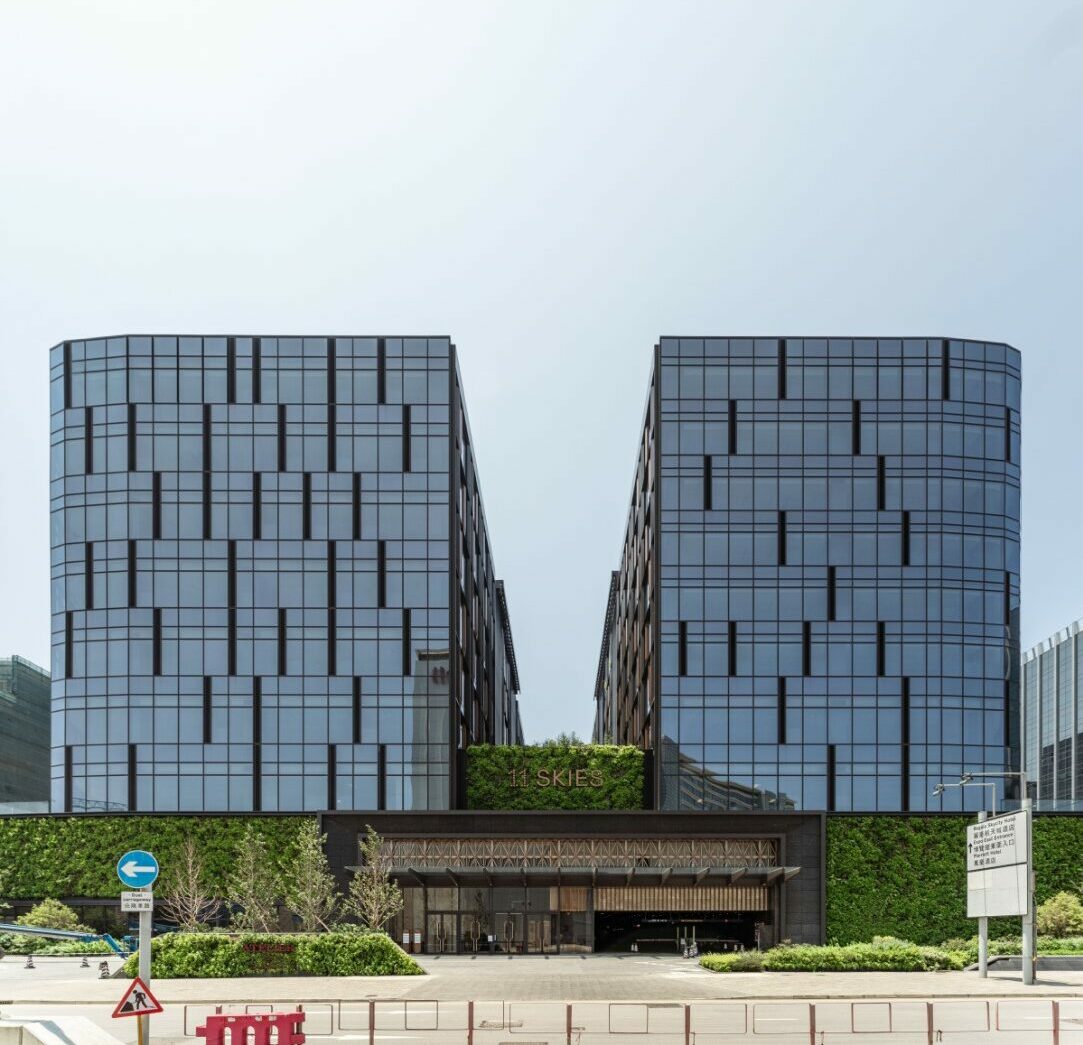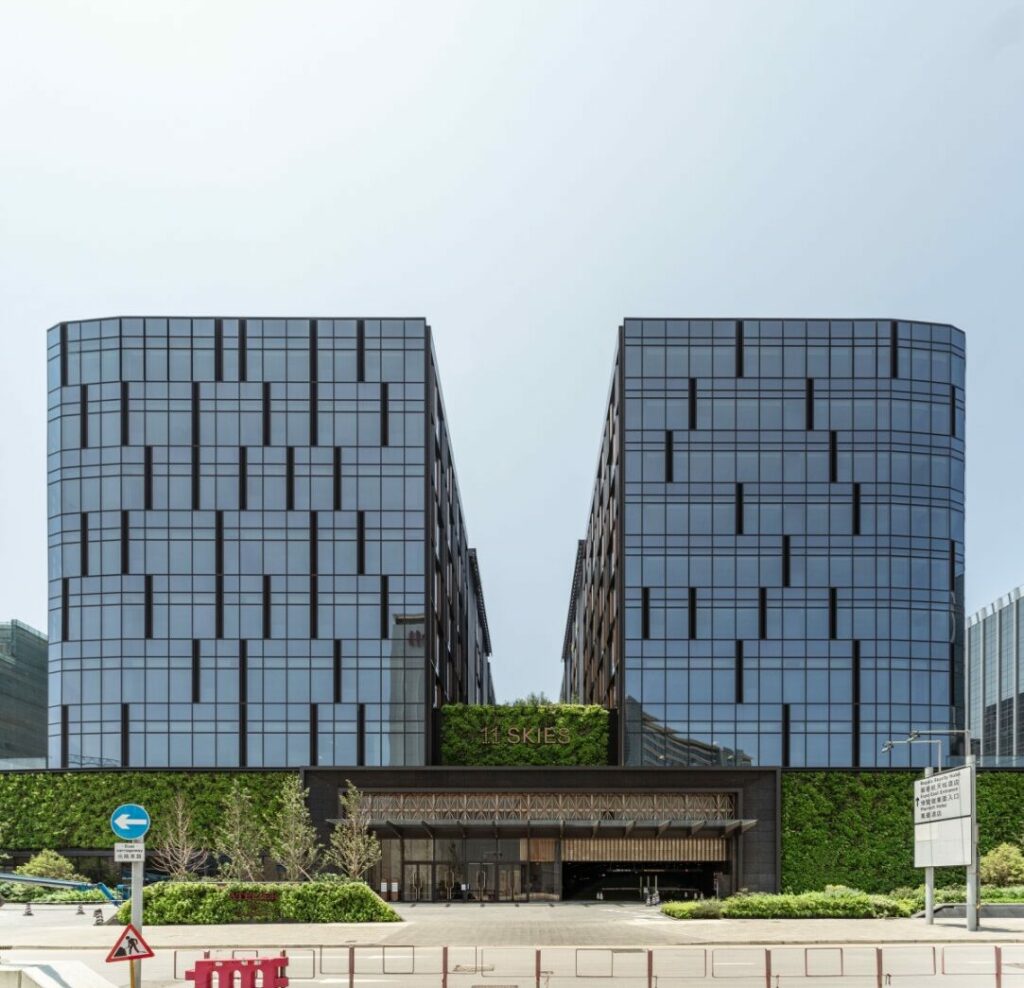 Large-scale living wall installation
The SemperGreenwall has been installed by Bluet Garden Ltd., a specialist landscape contractor and supplier located in Hong Kong. Bluet Garden Ltd is a long term installation partner of Sempergreen and they have been working together for the past ten years. Because of its size, this SemperGreenwall was a large-scale implementation: the installation started in October 2020 and was completed in July 2022. The horticulturist of Bluet Garden selected the best plant species, most suitable for this outstanding living wall. The chosen plants give this wall a sustainable and lush look. Because of the orientation of the SemperGreenwall, two different assortments have been put together to make sure the wall stays lush and green, both in sunny and in shady conditions. Bluet Garden will also take care of maintenance.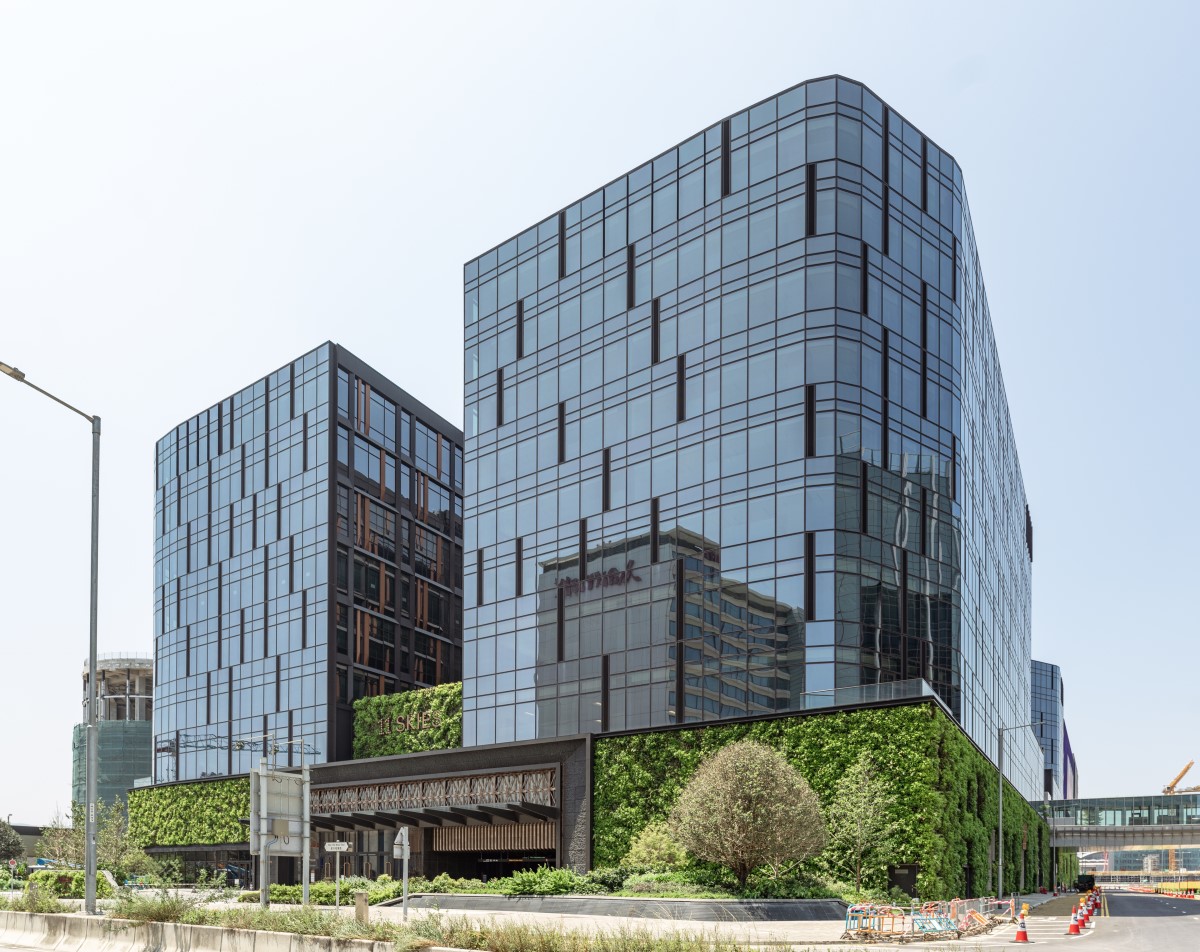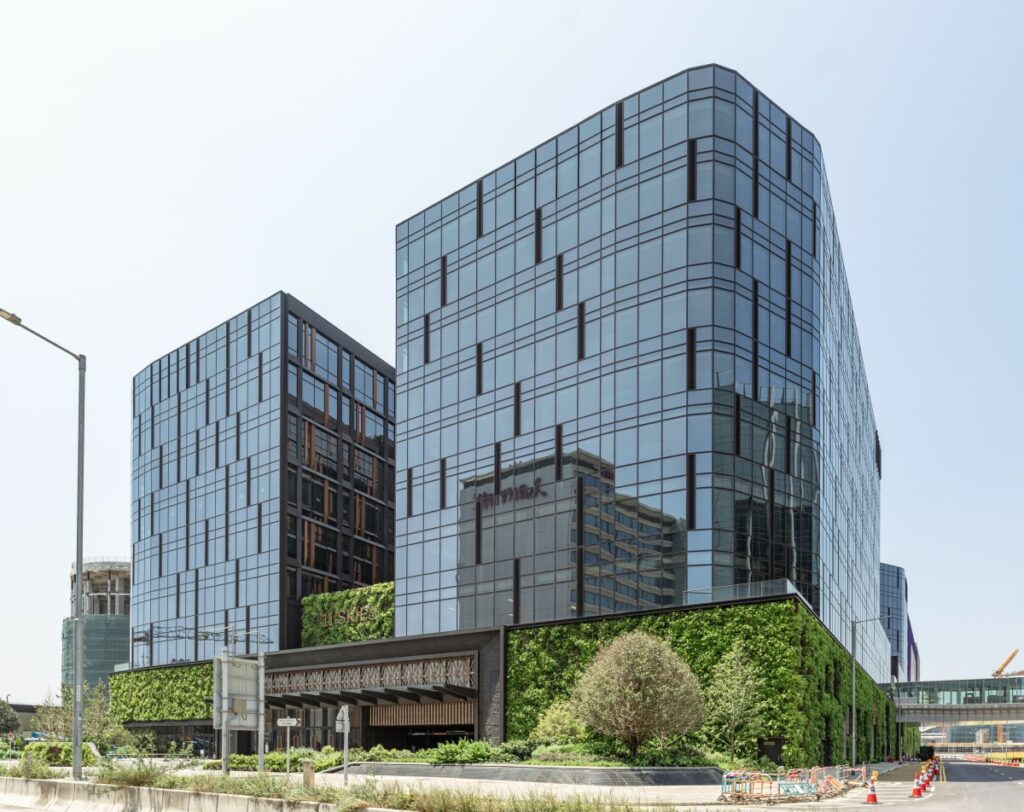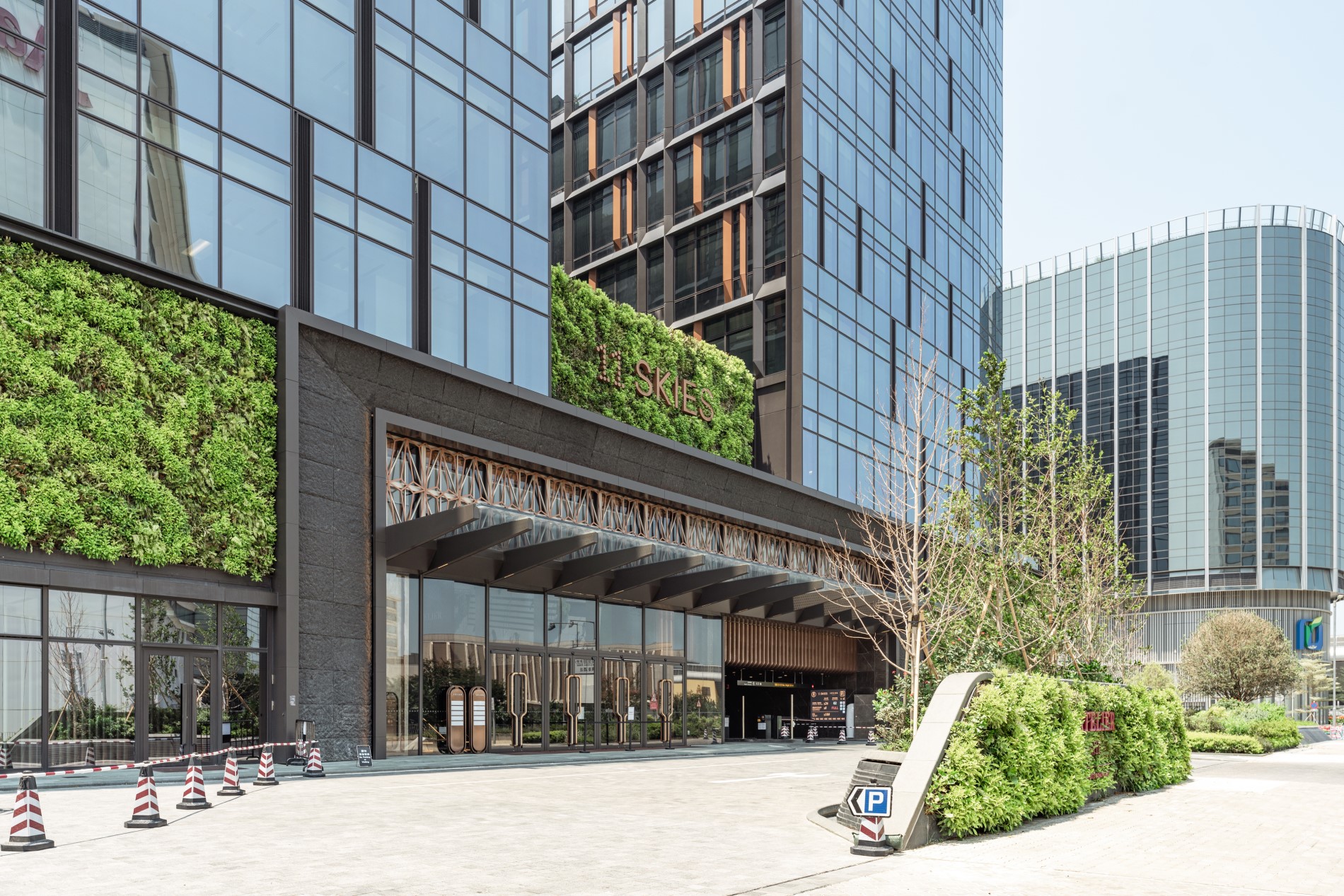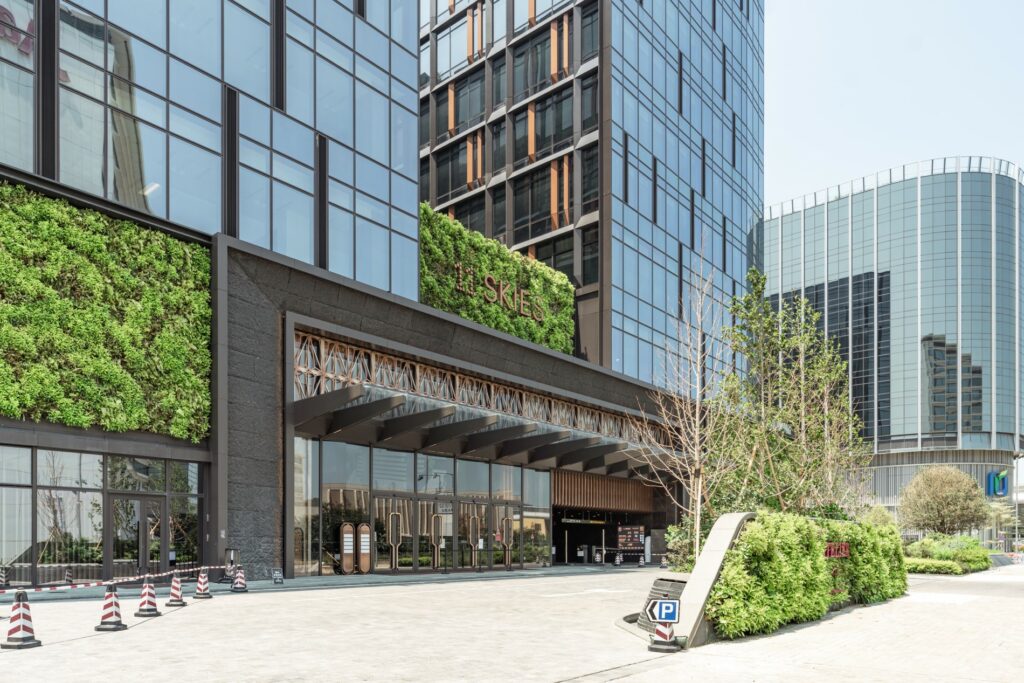 The client chose the SemperGreenwall because of its unique Flexipanel. This panel enables healthy root development. Instead of remaining in pots, the roots of the plants can grow throughout the green wall. This results in strong plants that allow the wall to keep its green look all year round without having much maintenance involved. Especially with this huge amount of plants, the SemperGreenwall is therefore a sustainable choice.
SkyCity is located very close to the Chek Lap Kok Hong Kong International Airport, a gateway to international traveller and from PRC due to its proximity to Zhuhai. The land is divided in 2 parcels, A2 and A3 totalling 350,000m2 (3,767,368 sq. ft.). Thanks to the gigantic living wall, the residents, employees and visitors of this green multipurpose building, will not only enjoy the amenities the building has to offer, but also breathe fresher air and enjoy a cooler atmosphere. 11 SKIES will open in phases from 2022 to 2025. When fully completed, this will be an outstanding project due to its massive scale and innovative design.