Sempergreen and Jydsk Planteservice – located in Kolding, Denmark – are pleased to announce their collaboration, which focuses on green outdoor facades. Jydsk is currently the largest professional supplier of green solutions for indoor plants in Denmark. Expanding their range to include the SemperGreenwall Outdoor, is a great addition to their portfolio. With headquarters in Kolding and service departments in both Køge and Galten near Aarhus, Jydsk Planteservice is widely represented throughout the country. The parties believe that joining forces will generate significant added value to offer a unique local product in the market.
Outdoor solution for future-proof cities
Cities are sensitive to the effects of climate change, which is why it is important to make conscious choices for the development of a climate-resilient city. The SemperGreenwall is the most flexible living wall system on the market. The size, location and plant selections can be tailored to your project's style. With its Cradle to Cradle certification, the SemperGreenwall fits perfectly within the circular building strategy. Furthermore, the green wall system's fire safety certificate makes the Flexipanel applicable for high-rise buildings and escape routes.
Roelof van Wikselaar, SemperGreenwall Specialist Nordics:
"We are happy to have a professional partner in Denmark. This cooperation offers the Danish market a unique living wall solution with local service and representation. We look forward towards a sustainable partnership for a climate-friendly future."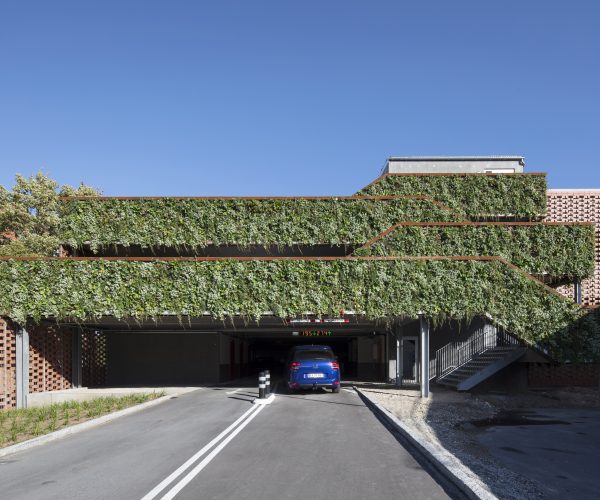 Photo credits: Niels Nygaard
Sustainability in Denmark
Denmark has always been progressive when it comes to sustainability and design. It is for this reason that Copenhagen has been named UNESCO World Capital of Architecture 2023. Denmark is moving steadily towards the goal of being CO2 neutral by 2050. Architects can play a major role in achieving this objective. By adding greenery to any new construction or renovation project, architecture can be a tool to achieve a number of the UN's 17 Sustainable Development Goals.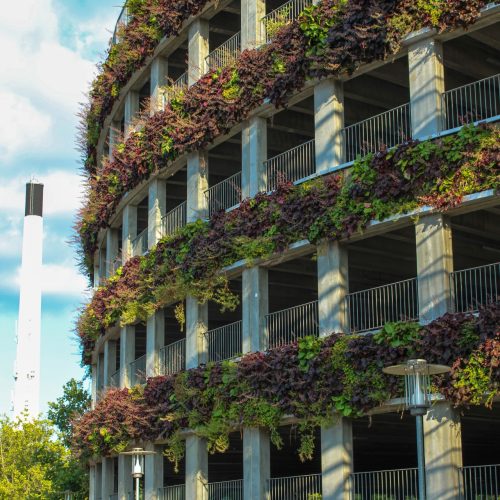 The right green wall system for the Danish market
The SemperGreenwall system was developed based on the plants' needs. That is why the Flexipanel is the building block of the SemperGreenwall, in which the plants get all the space they need to grow. This is due to the design of the Flexipanel, which allows the roots in a SemperGreenwall to grow naturally and not be bound by a barrier. A specialised Plant Care System ensures that the outdoor green walls are supplied with the right amount of water and nutrients. In combination with a maintenance contract, it guarantees a green appearance of your vertical garden all year round. In addition, the integrated web based Plant Care System of the SemperGreenwall Outdoor can be extended with frost protection. The added option will protect the plants and irrigation lines from freezing, by automatically blocking the irrigation and draining the lines when frost starts to enter them. This action prevents damage to the Plant Care System and to the roots and plants. Making even a harsh winter no problem for this system.
Read more about this in our blog: "How does a living wall survive in winter?"
Several projects have been realised already
Our experience with already realised outdoor living walls in Denmark proves that the SemperGreenwall is ideally suited for Danish construction projects. For example, a car park at Copenhagen hospital is flourishing since 2014, almost 10 years now. More recently, a car park in Roskilde was equipped with the outdoor SemperGreenwall. We are looking forward to a pleasant cooperation and more wonderful outdoor applications of our living wall system!
Are you interested in a living outdoor wall in Denmark? We would love to tell you more during an online meeting or presentation at your office. Contact us, or Jydsk Planteservice, via the contact details below.