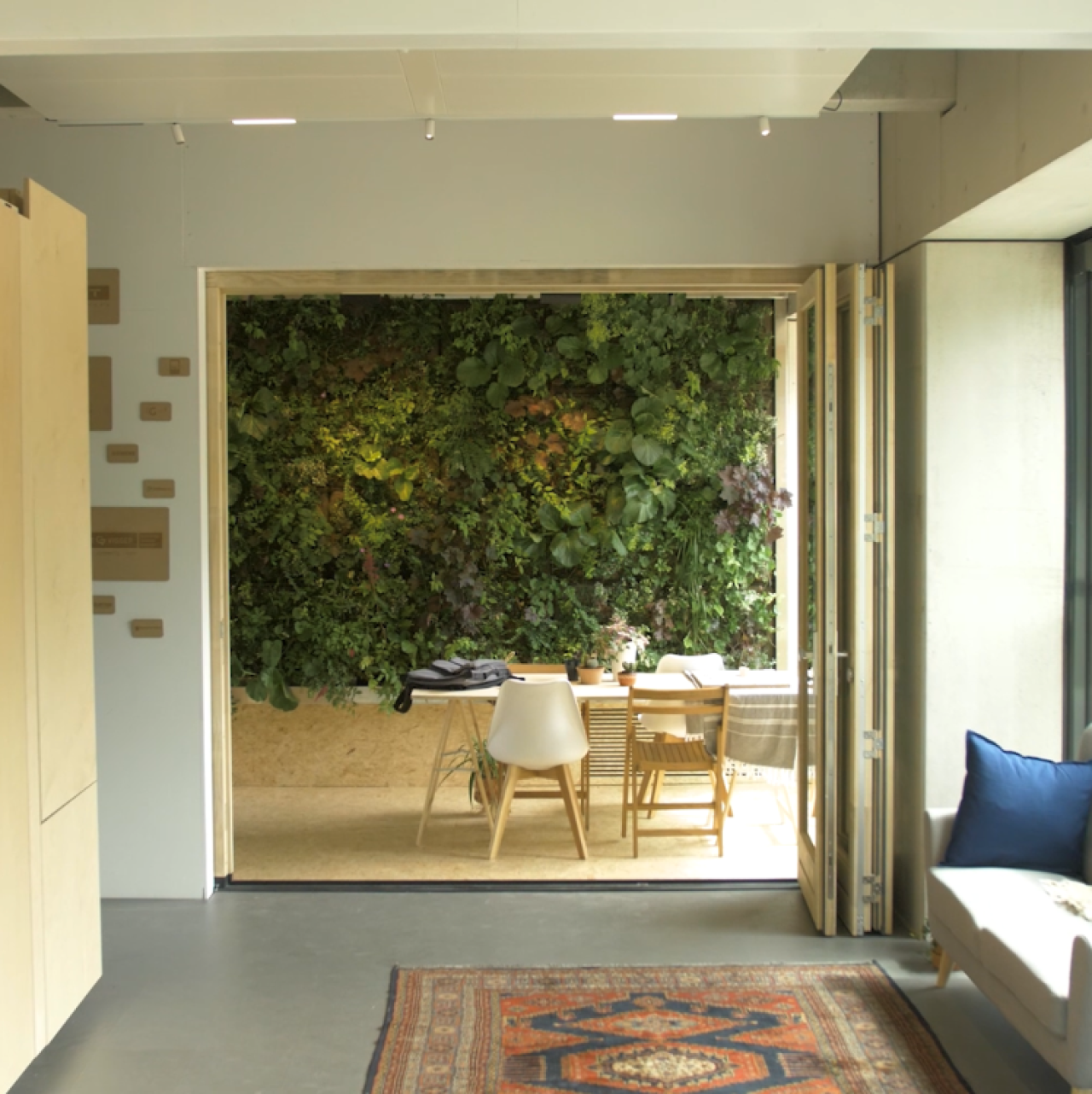 The MOR (Modulair Office Renovation) team at TU Delft is currently developing an innovative solution for the challenges of the current built environment. The team consists of 52 students with 20 different nationalities from 8 disciplines. With enormous passion, they have jointly designed a prototype, in which an inefficient office is converted into a net energy positive apartment that produces more energy than it uses itself. Sempergreen supplies a living green wall as well as a green roof for this prototype. The indoor SemperGreenwall will be an active part of the air supply ventilation system. In July the prototype of the MOR team will participate in the prestigious student competition Solar Decathlon Europe 2019 in Hungary.
Cost-efficient renovation of existing office buildings into affordable homes
From 2023 the standard for energy labels in the Netherlands will be tightened, while the majority of office buildings do not currently meet these standards. On the other hand, there is a great need for affordable housing on the housing market. The MOR team has developed a solution for this issue: the renovation and conversion of vacant offices into affordable homes and flexible workspace for starters. This requires a cost-efficient renovation that is net positive in terms of energy, water, air, biomass and materials. The modular design includes a living green wall for the interior façades as well as green roofs. With this project, the MOR team wants to give more back more to the urban environment than it takes up and thereby show a way of living together in which cooperation is central. The ultimate goal is to develop a strategy that makes buildings ready for 2050, when the built environment is required to be completely CO2 neutral and circular.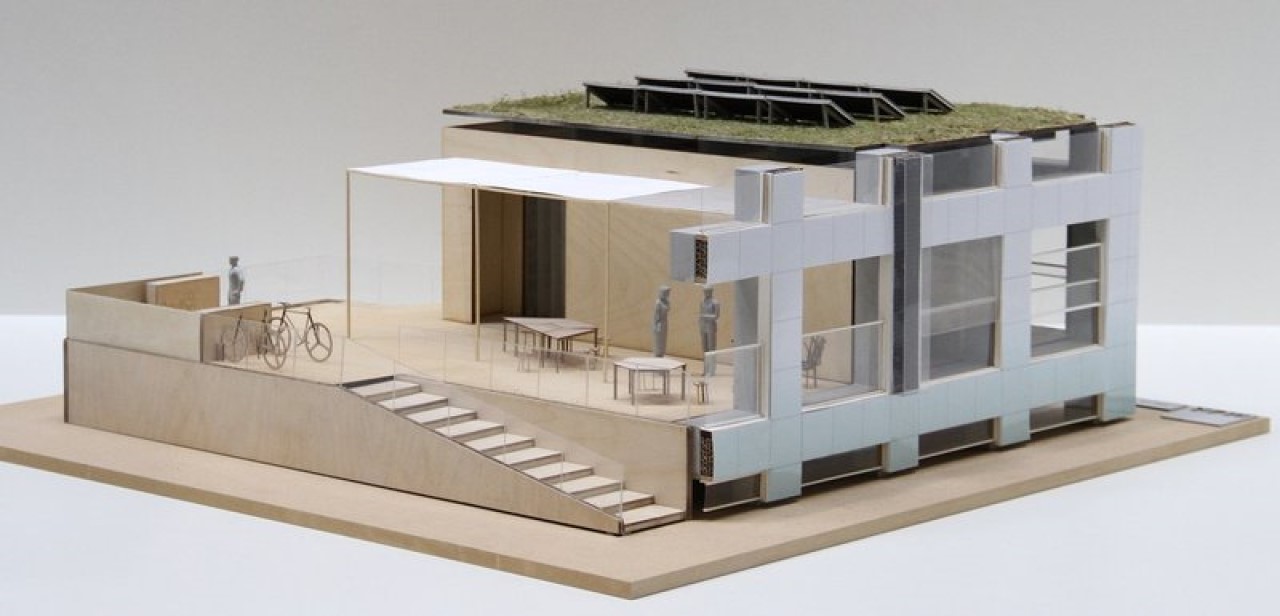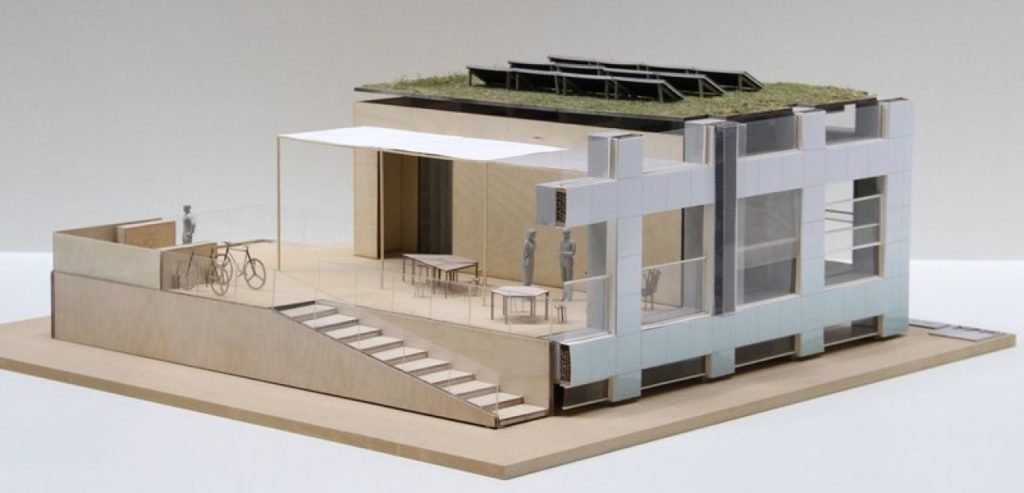 MOR team participates in Solar Decathlon Europe 2019 competition in Hungary
This summer the MOR team is taking part in the Solar Decathlon Europe 2019 competition with its prototype. This competition challenges 17 universities from around the world to design, build and operate a solar powered and energetically self-sufficient house, equipped with advanced technologies and designed to the highest standards of sustainability. During the competition, each house is assessed on ten criteria. This year's edition will be held from 12 to 28 July in Szentendre, Hungary, near the capital Budapest. After the competition, the prototypes will remain at the 'Solar Village' until 30 September, where visitors can view the various houses.
Text continues below image
Update: Second place for MOR team
The competition is now over, and the MOR-Team did amazingly. The team won second place! The full results of the competition can be found here.