The impressive Galaxy Tower is currently being built in the heart of Utrecht, directly between Utrecht Central Station and trade fair centre Jaarbeurs. This residential tower is part of the large-scale renovation of the station area. The 92-metre-high residential tower, built by Ballast Nedam on behalf of Lelie Vastgoed B.V., will soon accommodate a luxury Amrâth hotel with 254 rooms, with a further 317 private sector rental apartments on the 8th to 30th floors. The tower with 53,000 m² gross floor area is also equipped with an underground parking garage. The eye-catching architecture is by Tangram Architekten. They created this mixed-use building, with roof gardens and a facade that is completely covered with a combination of ceramics, solar panels and green wall panels.
Area transformation with green character
The Galaxy Tower naturally meets all the sustainability requirements of the municipality of Utrecht for the new 'Healthy Urban Quarter'. The pillars for this area transformation are: sustainable, innovative and healthy. In 2016, the tender was issued for "an appealing green, iconic building, as visible and recognizable as the renowned Dom of Utrecht".
In the end,  two green residential towers were selected next to each other; Wonderwoods by architect Stefano Boeri – with trees on the balconies – and this Galaxy Tower. Galaxy Tower shows its sustainable and green character with multi-level roof gardens with beautiful views over the city; with solar panels integrated into the facade, so that the energy consumption of the tower will be spectacularly low; and with 1,041 m² of green facades from Sempergreen, which promote biodiversity in the city, improve air quality, reduce noise pollution and lower the ambient temperature.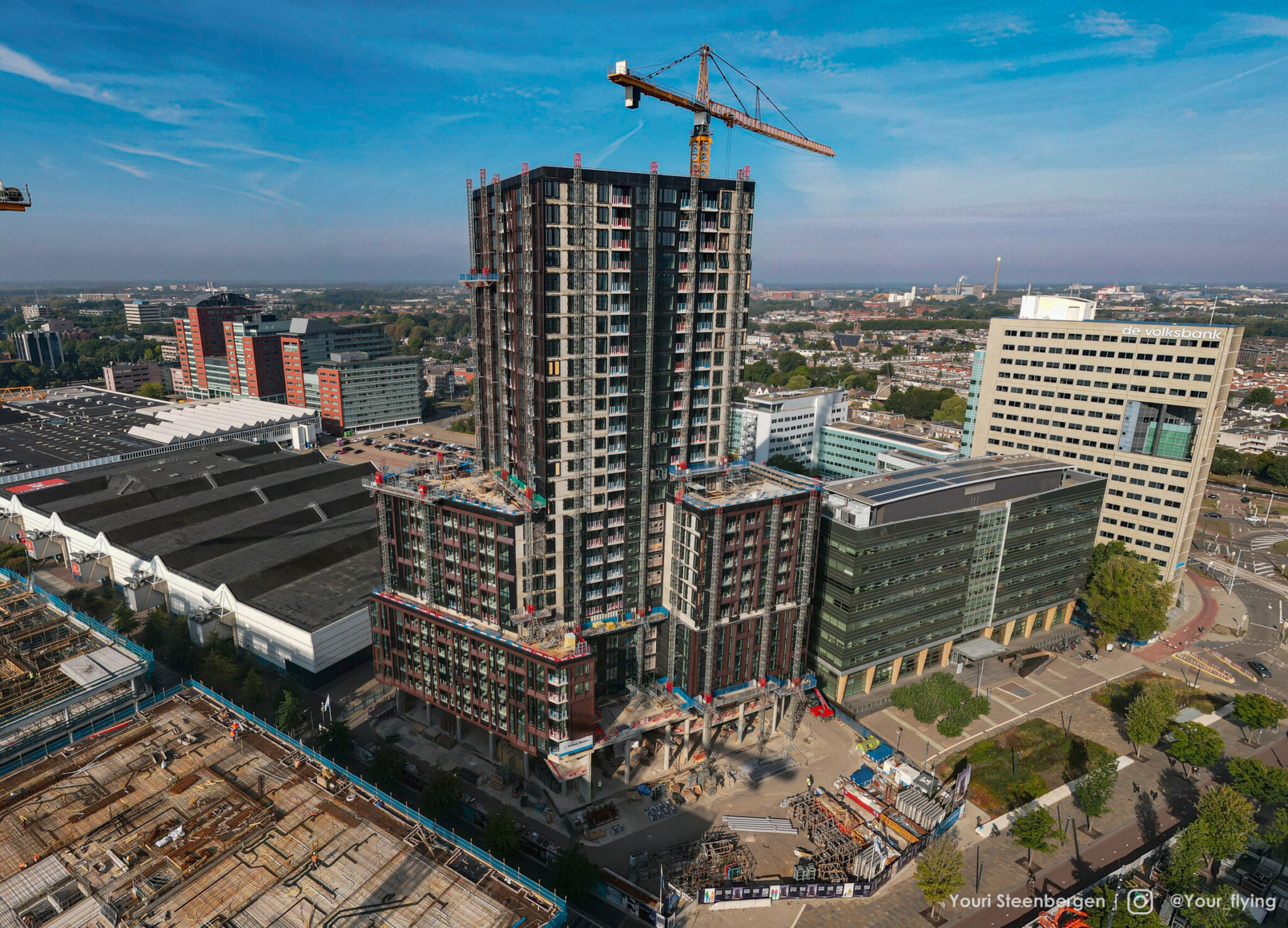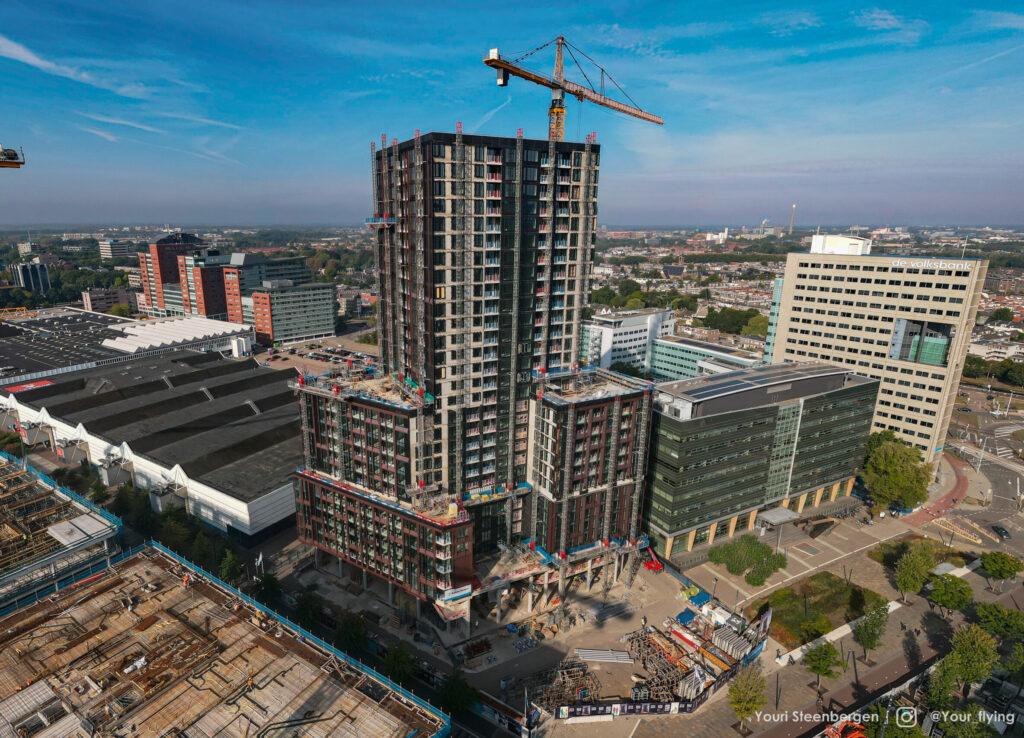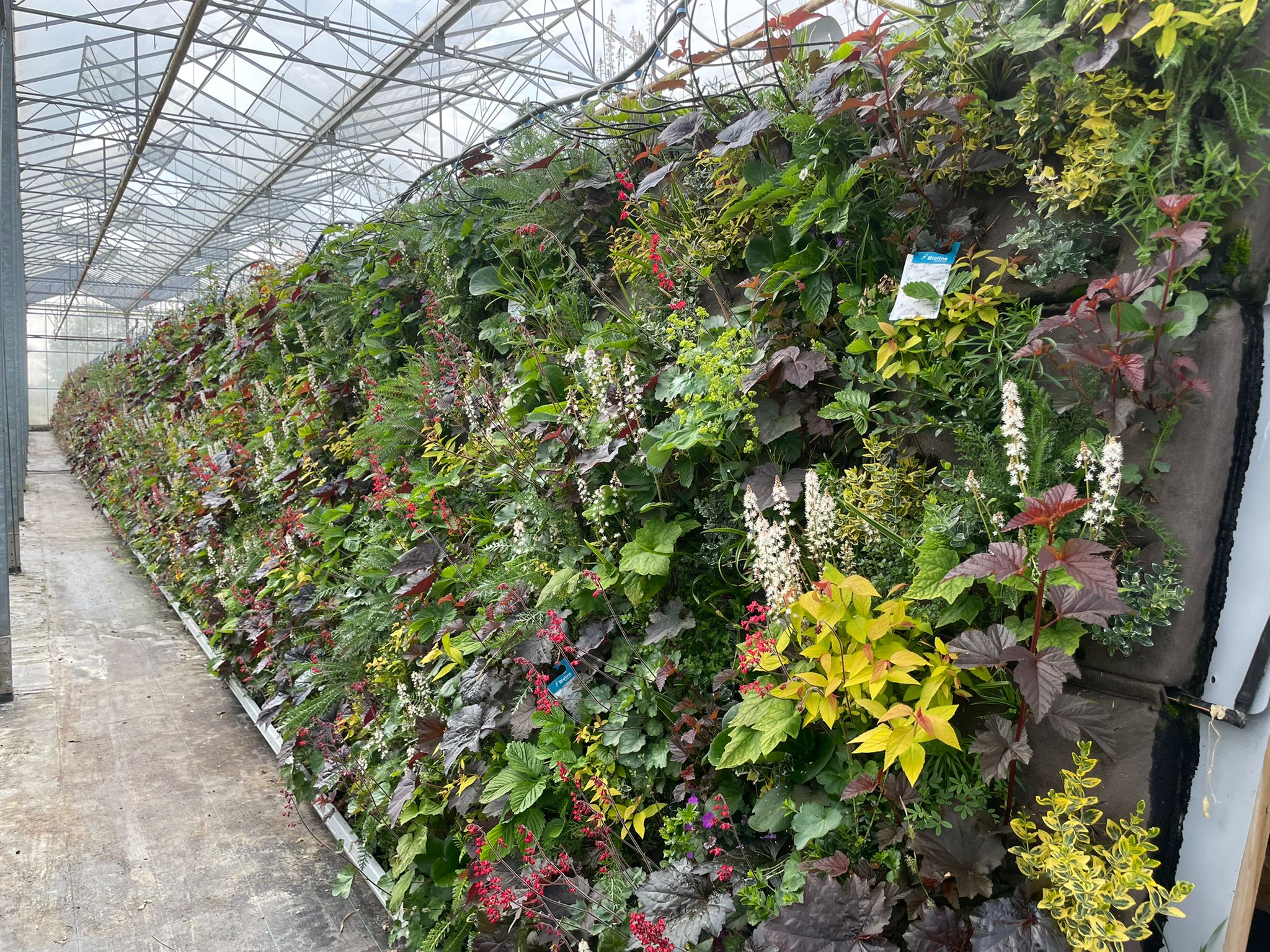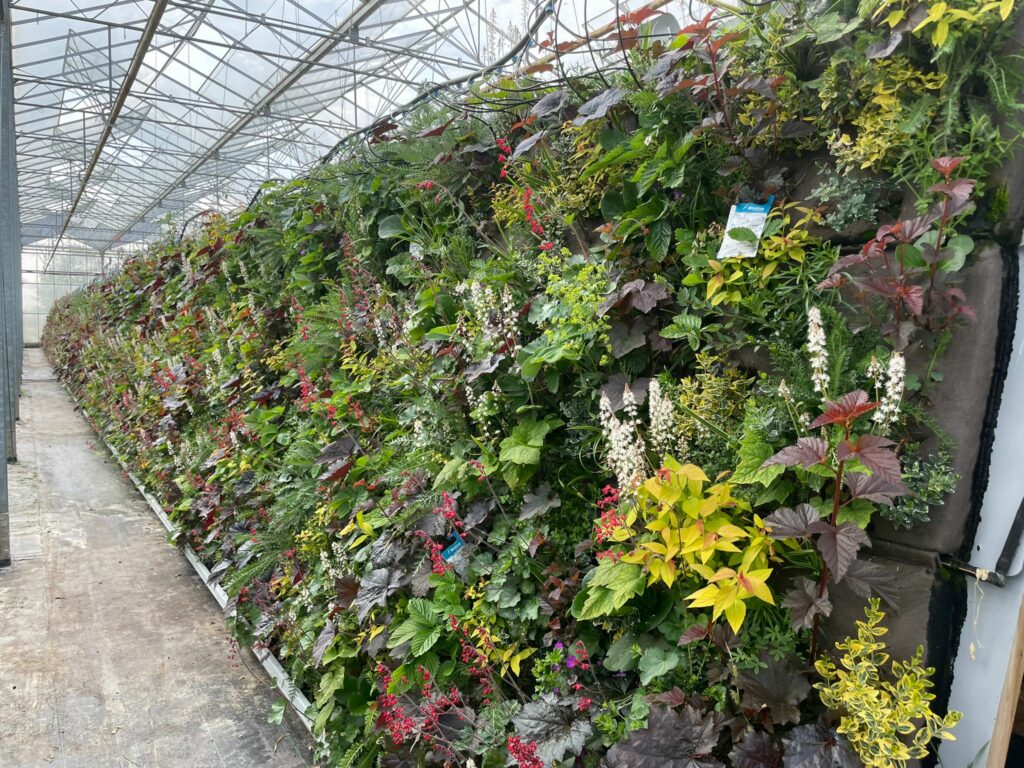 Rich plant mix for a vibrant living wall
For Galaxy Tower, Sempergreen Vertical Systems grew green wall elements with a very rich plant mixture, so that the facades remain beautifully green all year round. The carefully selected range consists of shrubs, perennials and ferns, combined with flowering plants, which bloom in the different seasons. This gives the Galaxy Tower a different look every season. Thanks to the evergreen plants, a green look is also guaranteed in winter. The SemperGreenwalls are installed by Sempergreen Vertical Systems on behalf of green contractor Van der Tol.
The completion of Galaxy Tower is planned for early 2023. Of course, we will follow the progress of the construction closely. As soon as the project is complete, we will proudly share the final result.
Photo credits: Youri Steenbergen – Ballast Nedam | Sempergreen