The International Square building is located in the heart of Washington, D.C.'s Central Business District. International square is a space for culture, experiences and everything the city has to offer. The building is recently renovated, the aim is to create a hub where one will thrive! The International Square is transformed into a center for both work and life, from dining to culture, to help better the way you work, connect and create.
One of the inspiring places is the immense culinary food hall within the center. The SemperGreenwall is installed around the food hall atrium, mounted all around the first floor landing. The living wall is a very important part of the space its aesthetics, with many rather hard industrial and or dark building elements, the green wall brings in a natural, soft and organic feel. With the inclusion of the SemperGreenwall, the client achieved a warmer and more natural/biophilic aesthetic of the food hall.
Hexagon shape living wall
The continuous Hexagon shape making the SemperGreenwall very impressive and the real eye-catcher of the area. The 220 sqm living wall is elevated about 3 meters off the floor.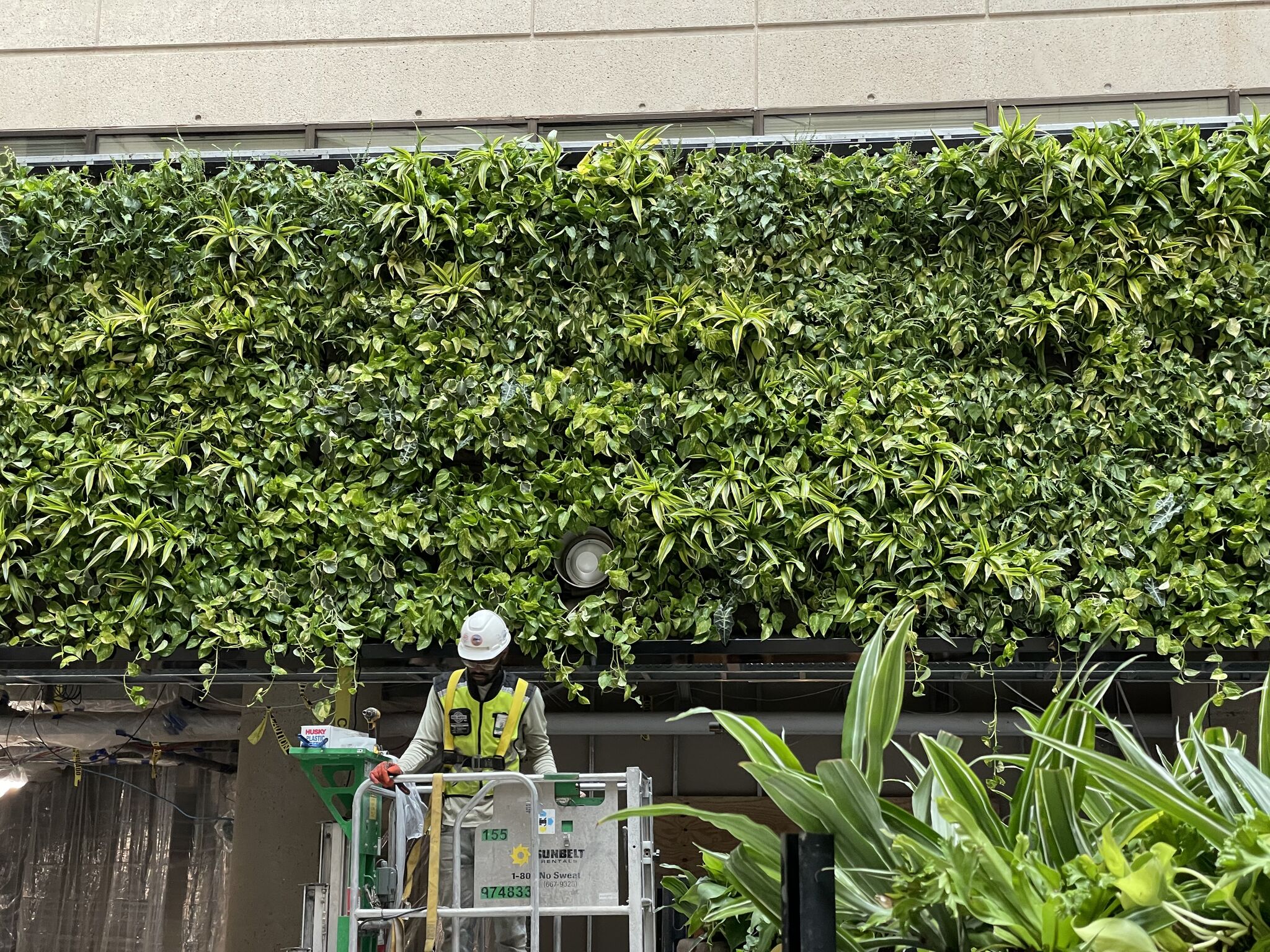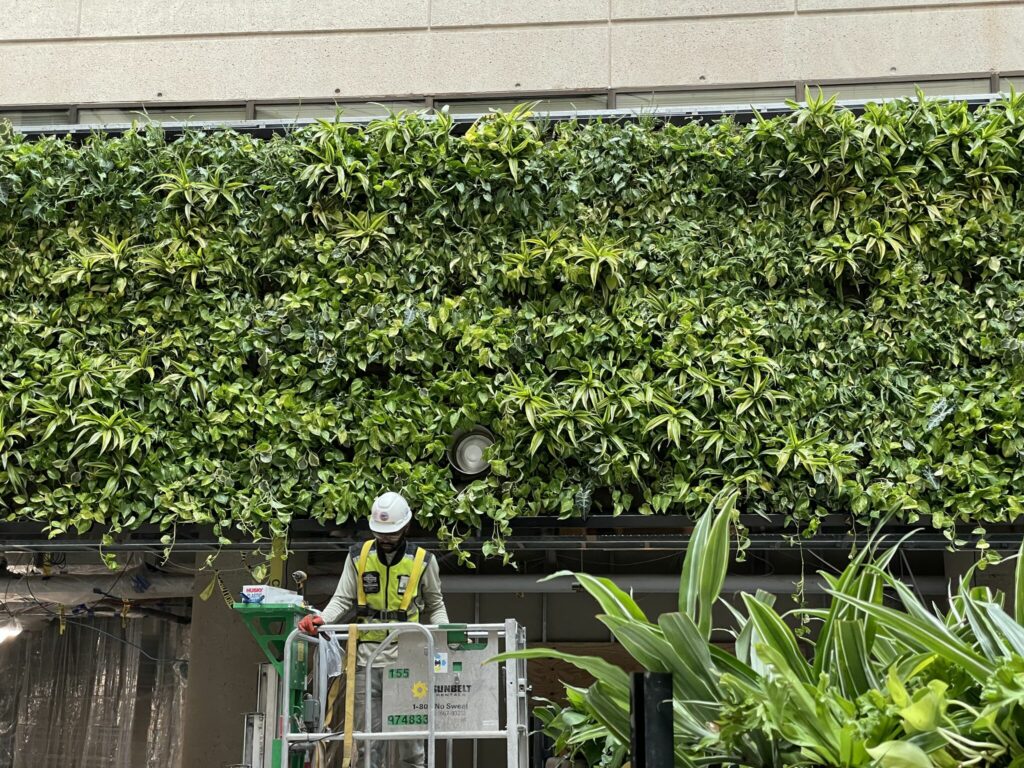 Lightning and plant design
The initial design of the SemperGreenwall did not include artificial lightning, but for plant growth it was assumed that the skylight above the entire living wall would be sufficient. In some areas on the living wall a more shade tolerant mix of plants were chosen. However, during the installation, it became clear that artificial lightning was critical for the performance of the living wall and therefore added. The palette of plants did not need to be altered for new light conditions.
The SemperGreenwall gives the atrium a very welcoming, natural and calm atmosphere.
This project is designed by Krueck Sexton Partners Architects and the Landscape architect is OMNI eco-systems. The project is installed by our branch in USA; Sempergreen Services LLC.