Sempergreen's green wall system for indoor applications – the SemperGreenwall Indoor – has recently been tested for its acoustic performance. The test was carried out in the Acoustic laboratory by the independent engineering firm Peutz. The test in the reverberation room showed that a SemperGreenwall Indoor has a weighted sound absorption coefficient (αw) of 0.85. This means that on average 85% of the ambient noise is absorbed by a SemperGreenwall Indoor. With this, a living wall from Sempergreen makes an important contribution to reducing ambient noise in an indoor space.
SemperGreenwall good acoustic solution for indoor spaces
To design a good acoustic environment in, for example, offices and hospitality establishments, it is important to know the sound-absorbing properties of materials and constructions. Reverberation is often experienced as disturbing by users of a room. By making use of the right materials, the reverberation of sounds can be significantly reduced. The result achieved in terms of acoustic value shows that a SemperGreenwall Indoor is an efficient sound-absorbing solution for interior architects and project developers.
In a recent large-scale renovation of the courthouse of Rotterdam, a SemperGreenwall Indoor has been installed in the entrance hall. For the Central Government Real Estate Agency, acoustics were one of the main reasons to opt for a living wall. Read more about the project here.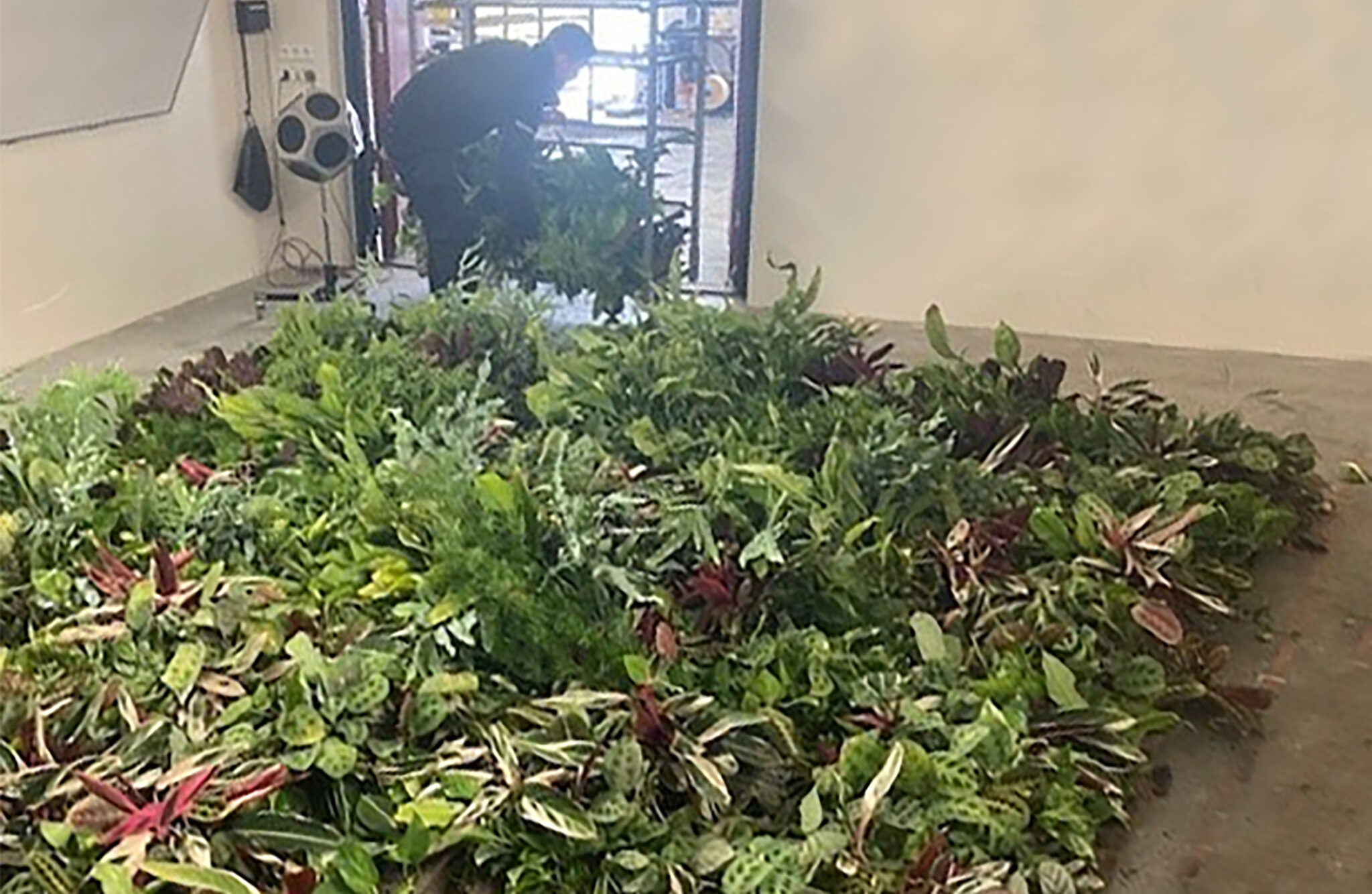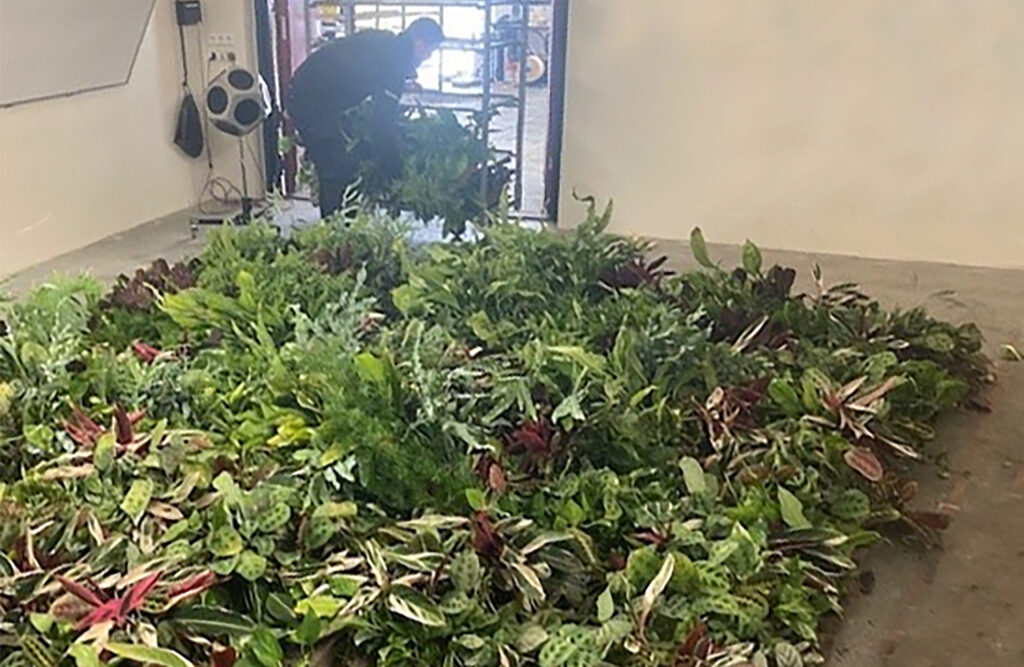 Testing in the Acoustic laboratory
Proven test results in accordance with ISO standard
The most commonly used designation for sound absorption is αw, which is determined in accordance with the guidelines of the European ISO 11654 standard. The αw value is expressed as a number between 0 and 1, where 0 means no absorption and 1 means complete absorption. The obtained test result of 0.85 αw falls within class B and is an excellent score. This means that the vertical plant wall performs better than the average 0.7 αw used in the market. It is important to mention here that the realized acoustic value always depends on the size of the room, the ceiling height, construction materials, furnishing, occupation and the function of the room.
Living wall offers added value for sound absorption
The acoustics test was also performed in accordance with ASTM-C423, which expresses a value in Sound Absorption Average (SAA), also referred to as NRC, Noise Reduction Coefficient. The SemperGreenwall Indoor has achieved an SAA value of 0.87. The SemperGreenwall owes these positive test results to the unique combination of the Flexipanel materials and the carefully pre-cultivated plants. Thanks to this direct-green living wall system, the acoustic effect is noticeable immediately after installation. 
Get in touch with Sempergreen
Would you like to know more about all available options? Don't hesitate to get in touch with us.
Photo credits banner: Lucas van der Wee