When offices and schools had to close their doors in 2020, working from home became the new normal. IT systems make it easier to be in touch remotely. But this does not have the same effect as being together live. Yet going to the office now appears less popular than before the corona period. The mindset towards the 'new modern working' has changed considerably among many people. What makes an office attractive to work in again? In this article, we have collected some tips.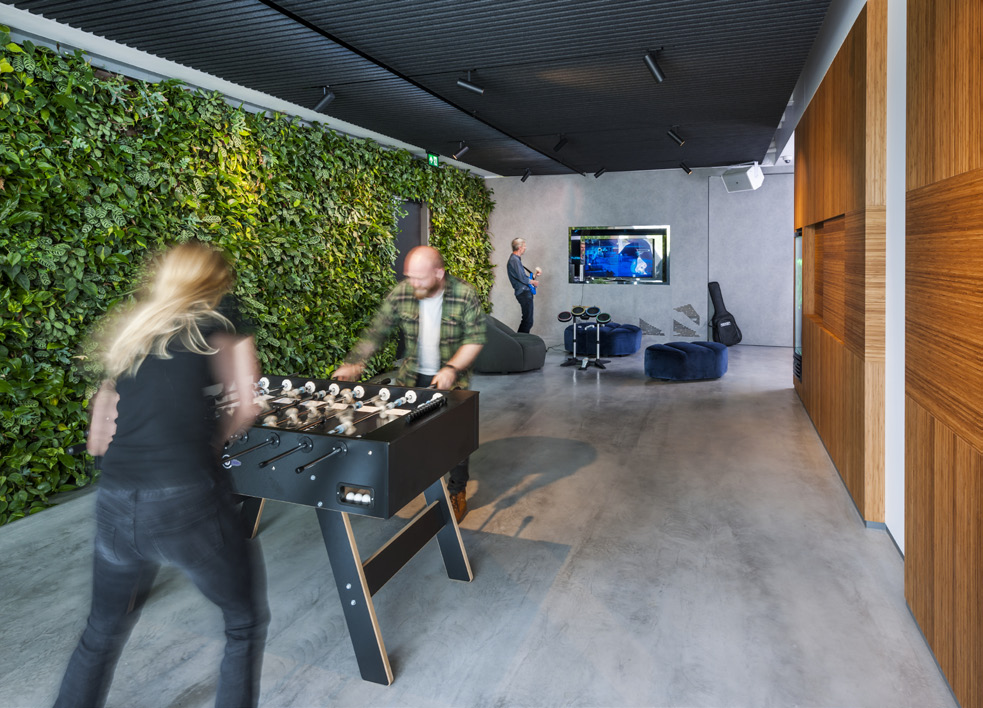 Encourage social interaction
During the pandemic, we have developed a greater appreciation of face-to-face contact. Having social contact is an important contributor to well-being at work. Working a lot from home comes at the cost of contact with colleagues. This can lead to isolation and less engagement with the organisation. Being in contact with colleagues makes you feel part of a team. You can motivate each other and that generates energy. You will also experience a feeling of appreciation more quickly. By spending a lot of time together, you build mutual trust. In stressful situations, you have each other's support. You are more attuned to each other. Not only work-related contact, but also a game of table tennis in the break, Friday afternoon drinks and team outings stimulate the mutual connection. The connection contributes to productivity, employee satisfaction and reduced absenteeism. So encouraging social contact is a good thing! 
An interior in harmony with nature results in much better concentration. A report by Human Spaces 'The Global Impact of Biophilic Design in the Workplace' shows that employees working in environments with natural elements experience 15% more well-being, are 6% more productive and 15% more creative.
Human Spaces also reports that natural light is the most desirable factor in the workplace (44%). Living plants are the next most desirable elements in the workspace (20%), followed by quiet workspaces, sea views and bright colours.
More than half (58%) of all offices have no plants at all. It is essential to change this. In addition to potted plants, consider a living plant wall. Because it is attached to the wall, it is a space-saving way to still add a lot of plants. The SemperGreenwall offers 78 plants per m². That will really make an impression! Create a green working environment to make working in the office attractive again. Read more about the use of plants in our blog 'How to easily incorporate greenery at the office?'.
Global data intelligence company Morning Consult conducted research among 1,123 telecommuters in August 2020. This survey took place six months after their homeworking experience. 40% of the respondents said they spent more time outside while working from home. And that they took more time for breaks and a walk. Sitting inside at a desk all day long doesn't make anyone happy. So encourage walking around during breaks, or create a nice indoor garden or roof terrace with lots of greenery.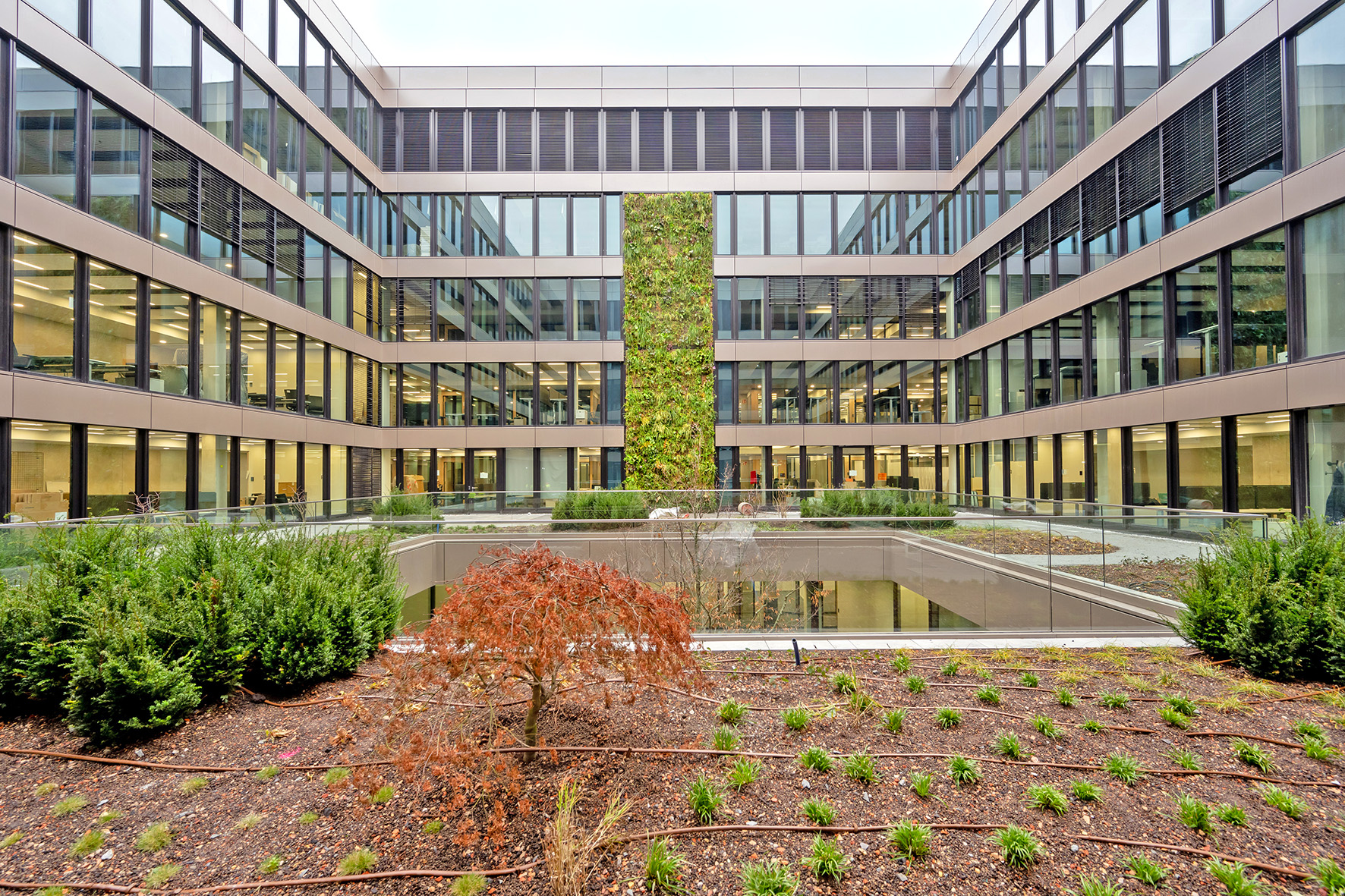 In the same Morning Consult survey, 60% of respondents said their health improved while working from home. A noteworthy finding. Working in the office should be no worse than working at home. Again, office design plays a prominent role. An important and recurring theme includes greening the office. As indicated earlier, nature and a green indoor environment are experienced as very positive. In addition, green indoor walls have been proven to have many health benefits. It lowers blood pressure, reduces stress, which directly leads to a reduction in depression. The US Environmental Protection Agency says about a third of absenteeism is caused by poor air quality in buildings. A University of Oregon study showed that absenteeism can be reduced by 10% by greening indoor spaces. Plants absorb harmful particles such as CO2 and particulate matter from the air and convert it into oxygen. In other words, an indoor green wall improves the health of your employees!
Hybrid working as the new norm
A survey by the Dutch trade union FNV shows that 70% of people prefer hybrid working. If you have to compulsorily go to the office every day, it will quickly be perceived as negative. But if you have the opportunity to work from a great office, it will be a bonus. A green office can work as a motivation to come to the office anyway. Below are 5 great examples of offices where anyone would like to work.
More information about greening your office? Contact our SemperGreenwall specialists.